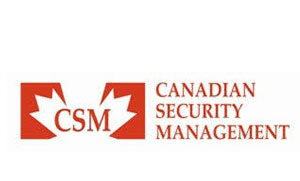 Canadian Security Management is a national, specialized security solutions 
provider. For over 20 years, our Management Team and Core Consultants have 
been called upon by clients to solve their unique security requirements for a wide 
range of distinctive security concerns.
CSM is a proud partner of Pasqua First Nation in providing security related services in Saskatchewan.
Assistance has been provided to a wide range of clients from the following sectors: national transportation, mining and energy, broadcasters/media, government, nuclear, manufacturing, communications, and international finance companies.
Our talented team is called upon for the following circumstances:
Premium Security Officer Programs
Remote Site Security
Mine and Energy Sites
Pipeline Construction Security
Patrol Services
High Risk Security Requirements
Security Consulting
Security Surveys/Audits
Labour Disputes and Protests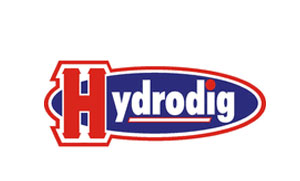 Hydrodig™ has become one of North America's leading hydrovac service providers. Hydro-excavation is safer, faster, and more cost effective alternative than excavating with heavy machinery or by hand around buried infrastructure. Hydro-excavation minimizes the challenges associated with safely exposing buried utilities, pipelines, and other underground infrastructure by simultaneously utilizing high pressure water and a powerful vacuum to quickly remove soil cover. When it comes to hydro-excavating, Hydrodig™ sets the standard. Hydrodig™ provides efficient, safe and cost effective solutions to any excavation project.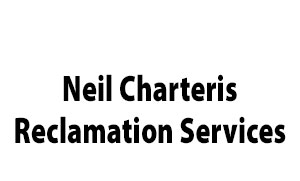 Neil Charteris Reclamation Services Inc. has been serving the industry since 1984 with innovative and reliable ways to manage environmental and construction needs. The company specializes in reclamation, site restoration and construction services in Saskatchewan, Alberta and Manitoba. Some of their past work includes pipeline preparation, construction support and final restoration on mainline and infield pipeline projects; restoration of pipeline integrity digs, pipeline settlements, erosion and revegetation on agricultural and grasslands; as well as oil and gas well construction, reclamation and abandonments. In addition to work in the energy sector, they have also completed landscaping, construction and revegetation projects for mines, airports, golf courses and government infrastructure. The company prides itself on safely and efficiently completing quality work on every project
Contact Information:
Neil Charteris Reclamation Services Inc.
PO Box 530 Kerrobert, SK  S0L 1R0
Phone/Fax: 306-834-2995
ncrs@hotmail.ca

 TerraPro specializes in environmental, access, and terrain protection services within Canada's energy and electrical transmission industries. Since starting in 2006, TerraPro has maintained strong family values and grown rapidly to claim its place as a trusted leader in the Canadian access matting and earthworks sectors. TerraPro believes in helping people access meaningful and fulfilled lives. TerraPro has been recognized as one of Canada's Best Managed Companies every year since 2014. 

Surepoint Group is a premier industrial contractor specializing in electrical and instrumentation services, automation, mechanical, equipment fabrication and integrated modular solutions. We work within many sectors and have branches located in strategic areas in order to provide our clients with dependable and responsive service. With a dedicated and highly skilled workforce, we provide field services and full turnkey solutions. From consulting and design, right through to manufacturing, construction, commissioning and maintenance – our goal is to offer our clients exceptional products, services and peace of mind. At the core of Surepoint is a solid formation of values that we all adhere to. Nurturing our culture and staying committed to these values is ingrained into our behavior everyday and the foundation for everything we do: We Care, Live Safe, Honour Integrity, Committed to the Team, and Have Fun.