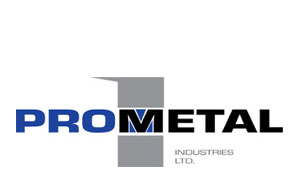 Located in Regina, Saskatchewan, Pro Metal Industries is Western Canada's premier precision and custom manufacturing, assembly, and fabrication specialist.
The industries we serve include oil and gas, mining, government, utilities, military and defence, agriculture, clean technology, private business, and natural resource-based organizations.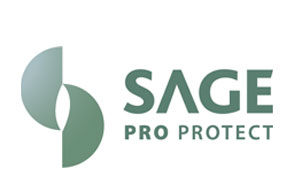 Sage Pro Protect is a division of Pro Metal Industries Ltd., specializing in innovative and proactive solutions to protect our fellow Canadians. First product offerings include touch-less hand sanitizer stands, portable hand washing stations, plexiglass barriers and shields, and classroom Sugar Cubes.
Sage Pro Protect provides turnkey solutions to combat the spread of COVID-19 in your schools, communities, and your businesses.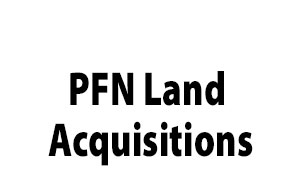 PFN Land Acquitistions Inc. mandate is to acquire and manage land for the Pasqua First Nation. This includes TLE land.
Currently, PFN Land Acquisitions owns 9146 acres of urban and agricultural land. The Nation can purchase up to 32,000 equity acres.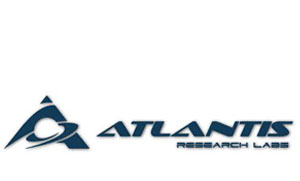 Atlantis Research Labs Inc. is a Canadian research and development company focused on aerospace, defense, and energy. We develop and leverage patented technology to bring innovation to market.
Atlantis has been developing and expanding an international patent and portfolio that drives innovation and solution prototyping in combustion-related technologies.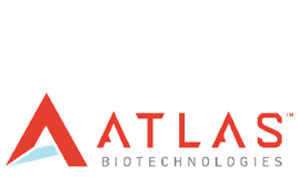 Atlas Growers is a global leader in pharmaceutically viable cannabis products. Scientifically selected, cultivated, and processed in its precision cultivation facility located near Edmonton, Alberta; Atlas provides treatment options to patients who are seeking alternatives to chemical medications. Our goal at Atlas is to "Create the World's Most Trusted Cannabis Products" in Canada and around the world.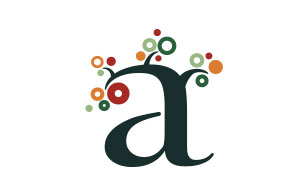 Providing investment guidance and education courses specifically designed to address the needs of First Nations, as well as reporting to Leadership, Trustees and Communities across Canada.

TerraPro specializes in environmental, access, and terrain protection services within Canada's energy and electrical transmission industries. Since starting in 2006, TerraPro has maintained strong family values and grown rapidly to claim its place as a trusted leader in the Canadian access matting and earthworks sectors. TerraPro believes in helping people access meaningful and fulfilled lives. TerraPro has been recognized as one of Canada's Best Managed Companies every year since 2014.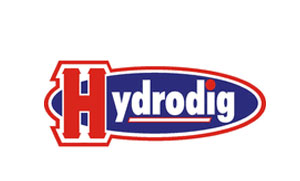 Hydrodig™ has become one of North America's leading hydrovac service providers. Hydro-excavation is safer, faster, and more cost effective alternative than excavating with heavy machinery or by hand around buried infrastructure. Hydro-excavation minimizes the challenges associated with safely exposing buried utilities, pipelines, and other underground infrastructure by simultaneously utilizing high pressure water and a powerful vacuum to quickly remove soil cover. When it comes to hydro-excavating, Hydrodig™ sets the standard. Hydrodig™ provides efficient, safe and cost effective solutions to any excavation project.

Academy is one of the largest pipe spool fabricators in Canada. With 110,000 square feet of shop space, 50 acres of laydown, and a full suite of equipment, they are able to fabricate and ship 14,000 diameter inches of piping per week (in addition to structural).
Academy specializes in all types of fabrication (pipeline, facilities, oilsands, pulp/paper, and pharmaceuticals) and host a large number of weld procedures to tackle all types of material grades and thicknesses.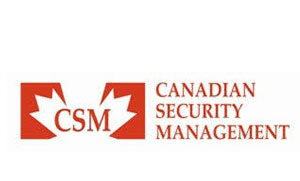 Canadian Security Management is a national, specialized security solutions 
provider. For over 20 years, our Management Team and Core Consultants have 
been called upon by clients to solve their unique security requirements for a wide 
range of distinctive security concerns.
CSM is a proud partner of Pasqua First Nation in providing security related services in Saskatchewan.
Assistance has been provided to a wide range of clients from the following sectors: national transportation, mining and energy, broadcasters/media, government, nuclear, manufacturing, communications, and international finance companies.
Our talented team is called upon for the following circumstances:
Premium Security Officer Programs
Remote Site Security
Mine and Energy Sites
Pipeline Construction Security
Patrol Services
High Risk Security Requirements
Security Consulting
Security Surveys/Audits
Labour Disputes and Protests

Surepoint Group is a premier industrial contractor specializing in electrical and instrumentation services, automation, mechanical, equipment fabrication and integrated modular solutions. We work within many sectors and have branches located in strategic areas in order to provide our clients with dependable and responsive service. With a dedicated and highly skilled workforce, we provide field services and full turnkey solutions. From consulting and design, right through to manufacturing, construction, commissioning and maintenance – our goal is to offer our clients exceptional products, services and peace of mind. At the core of Surepoint is a solid formation of values that we all adhere to. Nurturing our culture and staying committed to these values is ingrained into our behavior everyday and the foundation for everything we do: We Care, Live Safe, Honour Integrity, Committed to the Team, and Have Fun.

Wood is a global leader in consulting and engineering across energy and the built environment, helping to unlock solutions to some of the world's most critical challenges. We provide consulting, project, and operations services in more than 60 countries, employing around 40,000 people. Wood is regularly ranked among the Platinum Elite in ReNew Canada's annual Top100 listing with active roles on dozens of the top 100 infrastructure projects. In Saskatchewan, we have offices in Regina and Saskatoon. Our multidisciplinary teams deliver technical consulting solutions to unlock resilient solutions to urban and environmental challenges, drive the energy transition forward, and transform our clients' ambitious goals into a reality. At Wood, we believe our thinking and ambition can influence positive change for future generations. We are finding solutions today that create a better tomorrow for our clients, our people, and the communities around us.

SITE is an integrated services contractor. We are known for our ability to deliver remote access, environmental and infrastructure construction services and maintenance across Western Canada. We implement new technologies that enhance performance and results. With qualified professionals and a fleet of more than 1200 pieces of equipment, SITE is equipped to manage projects of all sizes across all sectors. We offer an extensive suite of construction services, driven by continuous improvement, project planning, quality and safety.

Wrangler Locating Ltd. (est. 2003) is dedicated to continuously striving for excellence in the Locate / Ground Disturbance Industry.Wrangler Locating not only specializes in pipeline and utility locating, but also offers Third-party Auditing as well as Ground Disturbance Coordination, and 1 Call Management.
Our Locate Technicians have extensive knowledge and professional training in a vast majority of Locate areas including Rural Properties; Urban properties; Commercial & Residential Properties, heavily congested sites, pipeline construction projects as well as working in multiple terrains and conditions.
Environmental and reclamation
Environmental reclamation & remediation projects
Field investigations
Geo technical studies
GPS surveys
Hydro Vac inspections
Integrity Programs
Lease and access road construction
Oil & gas plant maintenance and turn-around retrofit projects
Pipeline and well site construction
Plant site construction
Road & lease construction
Seismic programs
Sign installations
Well-site & Pipeline abandonment and decommissioning
Barrier Group is an industrial company that services the Oil & Gas Industry across Western Canada. We provide services such as Field Coatings, Tank Coatings, Welding, Pipeline Construction and Integrity work.
As a core value, the Barrier Group utilizes highly-trained, motivated and loyal personnel with decades of experience in multiple facets of the oil and gas industry by combining experience and state of the art equipment to consistently deliver durable top-quality solutions for pipeline, facility, tank, concrete and integrity applications. Not only does Barrier Group possess some of the newest and most efficient equipment in the industry, we are also 100% mobile, servicing all of Western Canada.
At Barrier Group, our vision is to build long term business relationships based on responsiveness and reliability exceeding our customers expectations.
We are committed to continually investing in quality staff and promoting our team by providing the training and tools needed to perform effectively to provide the most value to our customers.